Regular price
Sale price
$12.00 USD
Unit price
per
Sale
Sold out
Shimmer Stay Eyeshadow Primer Potion applies clear and is the perfect base for any eyeshadow or loose pigment. In particular it really helps flakier shadows stay put while making them smudge-proof and prevents creasing. It also helps make shadows shinier and more opaque.
Share
View full details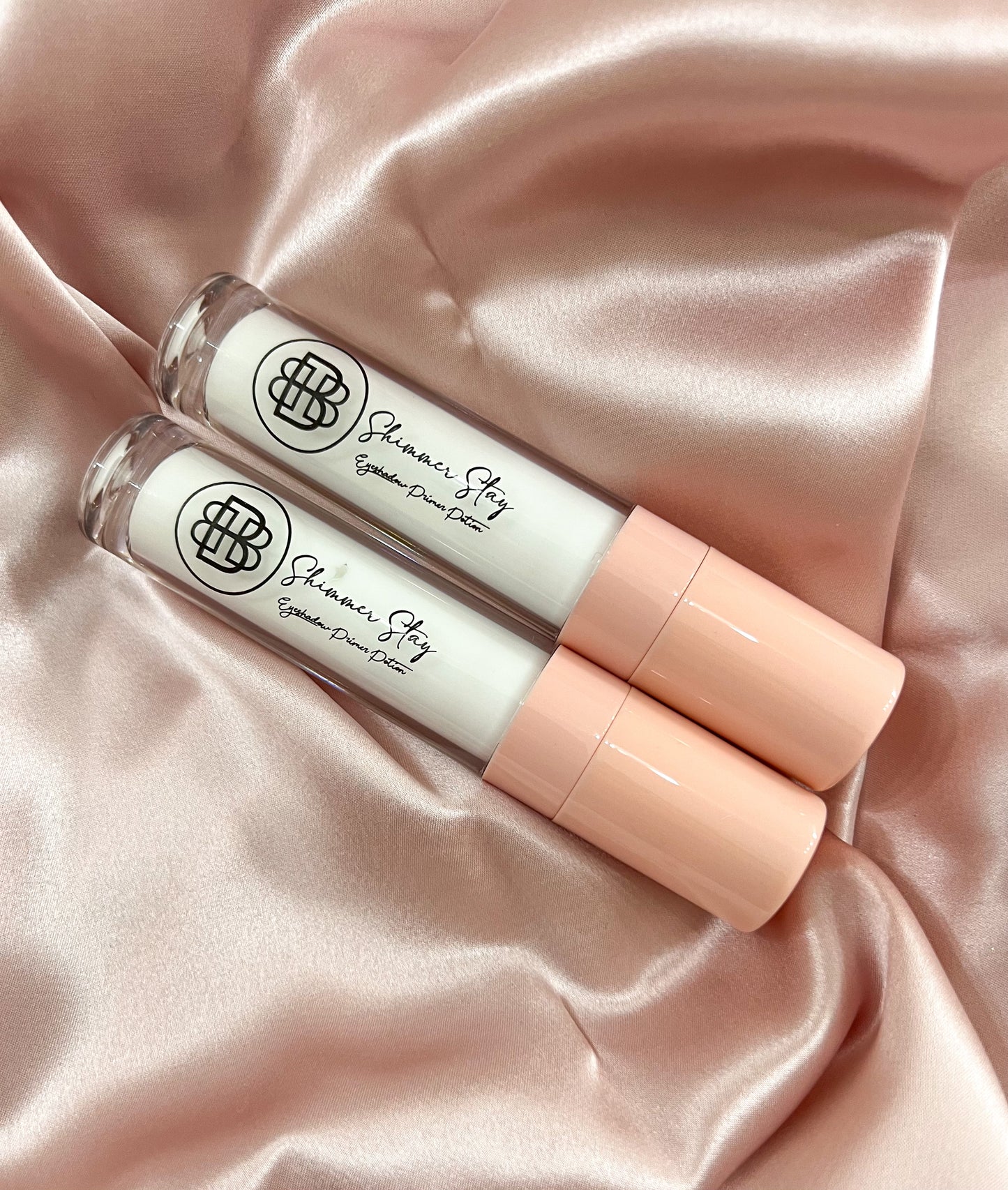 This is incredible! BBB has been killing it lately!
Bella Beauté Bar was the first indie brand I ever purchased from and has been a favorite since I first tried The Oracle highlighter palette last year. Which is absolutely stunning, by the way. I bought this shimmer stay eyeshadow primer when I ordered two holochromes. I've tried it with multiple indie brand eyeshadow formulas, from BBB, Clionadh, Terra Moons, MBA Cosmetics, and more. I especially liked it for an eyeshadow formula from Gloss Gods that I had been struggling to wear because it's so creamy and would crease on me, even with the NYX Glitter Primer, which normally works for most shadows. This primer isn't super sticky but it's thinner and just the right amount of tacky to keep your shadow in place. Plus, you only need the tiniest dab on each eye. When I used this with the Gloss Gods eyeshadows, I barely got any creasing and only after 7 hours. Normally it would crease within 2! So I definitely recommend this, especially for formulas that are on the creamier side. It also works for the flakier formulas and the drier ones.
You get a lot of product in this tube and it's going to last you a couple years. Just don't put on too much or it may smudge any mattes you have on underneath! You only need a dot. Anyways, I've been testing this for a couple weeks now and would 100% recommend it to people who need a good glitter primer. I loved how it paired with the holo shades, they didn't budge all day! Thank you so much, Bella Beauté Bar! I haven't tried a single dud from this brand yet and don't ever expect to! ❤️
The shimmer!!
I love the colors and the theme of this pallete. I love how the mattes just blend into each other. I love it!!
Shimmer Stay eyeshadow primer
I really enjoy this primer. It's smooth on my mature eyelids and my eyeshadow lasts for hours. I would definitely repurchase this product.
Best purchase!
I bought this cuz one of my favorite YouTubers uses it and I see why she likes it!! When I use this every shimmer sticks on my eye and it's not too sticky and dries down nicely. Plus there's so much product and it's so worth the price!